Camlocks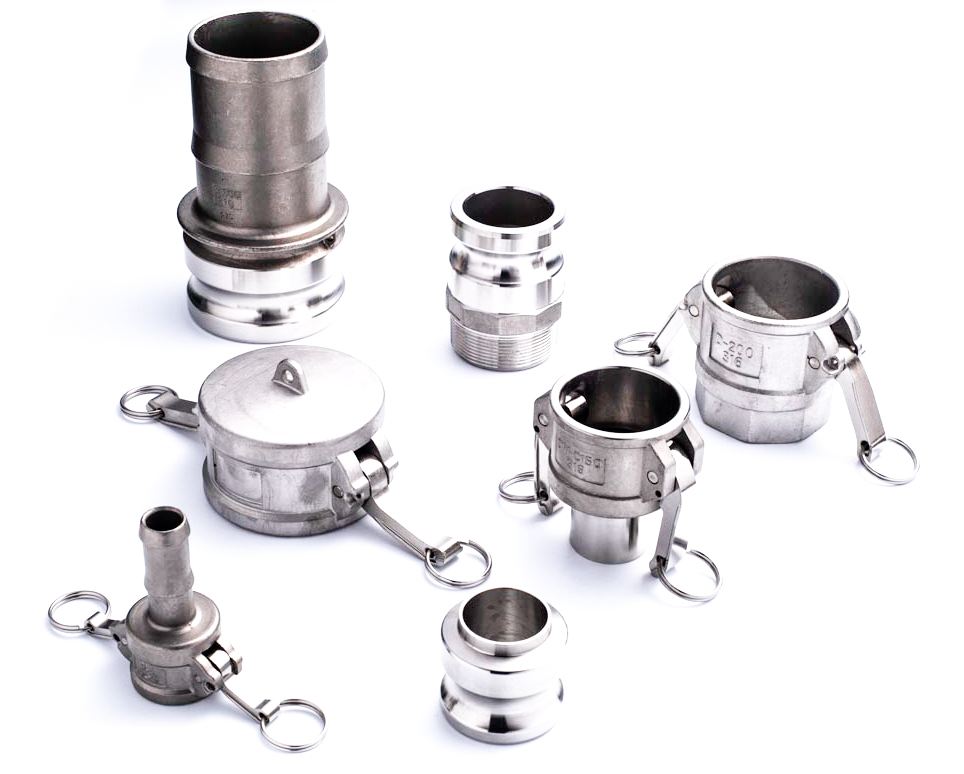 316 Stainless Camlock Fittings In Stock, 1/2" to 6.0"
Gould Stainless offers 316 stainless steel camlocks to rapidly connect and disconnect fluid fittings. Gould camlocks provide quick, tight, leakproof connections to hoses and tanks without out additional tools. To open, simply open the coupler handles and insert the adaptor. The cam handles will close with normal hand pressure. The working pressure is G50 - 300 psi and our camlocks are precision machined on body to ensure an accurate tolerance.
Gould carries Types A, B, C, D, E, F, FA, HA, AW, DW and more. Please download our five-page PDF
Camlocks
for detailed information.
All Popular Sizes in Stock for Immediate Delivery
Gould camlocks provide straight-through, leakproof connection to hoses, pipes, tubes and tanks. The safety pin hold provides a positive yet inexpensive way to discourage accidental operation.
larger diameter cam ears for safety pin use
easy to replace stainless steel safety pins
wider cam handles for easy operation
stainless steel cam handles, pins and rings
rust proof dust plugs and dust caps
Order a complete Gould catalogue of everything but the tank!