Valves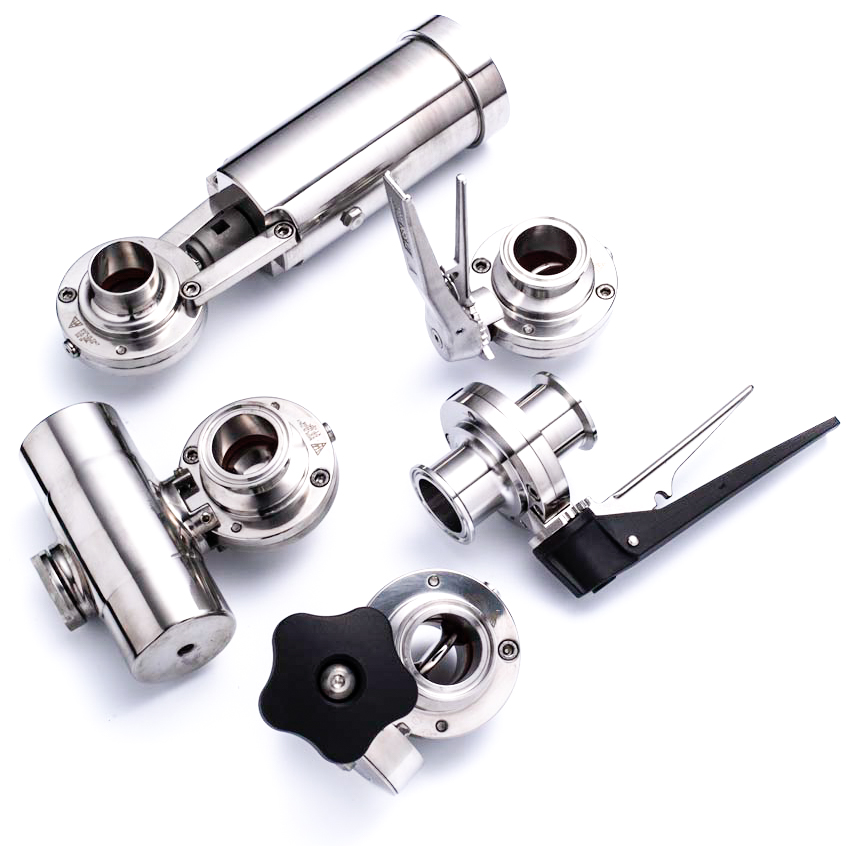 Tassalini Butterfly Valves
Tassalini butterfly valves are made from press-forged and solution heat-treated blanks. The shutters are made from press-forged and solution heat-treated Aisi 316L stainless steel pieces machined over the entire surface and ground on the revolving parts. The shutter stems are fitted with two PTFE bushes to eliminate rotation friction.
Tassalini valves and fittings are the preferred choice in the winery, brewery and food processing industries. Gould Stainless has a huge inventory of all Tassalini valves and fittings that are ready to be shipped the same day.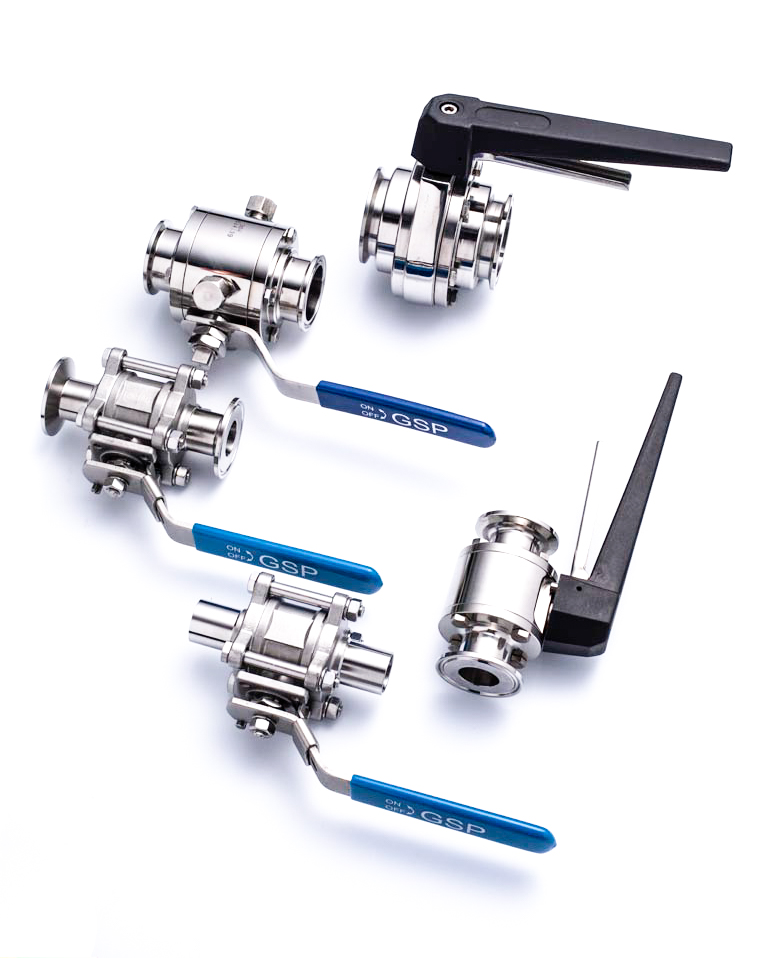 Tassalini Ball Valves
All Tassalini valves are easy to sterilize and disassemble. All flanges are interchangeable. Ball valves can be actuated either manually or pneumatically. The pneumatic controls can be horizontal and vertical, single-effect, double-effect, and modulating. They can be fitted with control tops and proximity contacts, microswitches, solenoid valves, connectors.
Tassalini Filters & Sight Glass
Tassalini sight glasses are manufactured from Aisi 304L and Aisi 316L stainless steel and are available either in-line or with radial connection.
Visit
Tassalini Corporate Website
for full product information
"For over 20 years, Specific has made tanks and equipment for wine, brewing, food processing, water treatment and more. The Tassalini valves from Gould Stainless are of excellent quality and competetively priced. Delivery is never an issue because Gould knows what we use and keeps it in stock. I recommend them. "
Phil Zacharias
Specific Mechanical Systems Ltd.